While big, brawny vehicles may be the poster children for American roadways, a new study from Nissan suggests that the nation's younger drivers see themselves behind the wheel of a sedan.
Millennial Counter-Car-Culture
According to a press release direct from Nissan, sedans remain a hot ticket item for drivers across the nation, especially with Millennials and Generation Z.
Nissan reported that a study they conducted found that 78% of participants who did not currently own a sedan would consider buying one. That number rose to 86% in those polled from the ages of 18 to 34 years old.
This is welcome news to Nissan, who has ramped up efforts to provide top-notch sedans in the American market. Nissan's sedan stars include the all-new Versa and Altima alongside the refreshed Maxima.
The latest Versa received a lively new design all around as well as some rarer subcompact class technological upgrades. The Altima now features athletic new proportions, with a lower and wider frame; it is also the proud bearer of Nissan's first sedan-level inclusion of their ProPILOT Assist driver assistance system. Not to be left out, the Maxima's upgraded style, safety and convenience make it a strong contender as well.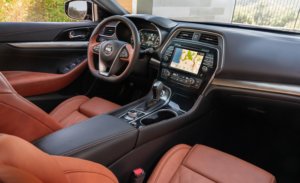 Nissan's strong sedan offerings are poised to give the company a leg up on the competition. "We see great opportunity in the sedan segment, which is why we're continuing to launch all-new and refreshed products," said Rob Warren, director and chief marketing manager at Nissan North America.
While other car companies have cut back on sedan production, Nissan's continued investment should prove powerful in capturing the sedan market. "Sedans are still extremely popular with our customers, so as our competitors exit the category, they're creating even more prospects for Nissan," Warren said.
Nissan shows no signs of slowing down their sedan production, especially with strong sales from America's newest drivers. "What we're hearing from younger buyers is that they appreciate the features, versatility, fuel economy and value in our sedans," said Warren. "Sedan design has also come a long way, as these traditional four-door cars shed their generic look, add more technology and take on a more aggressive, stylish profile. As sedans become more exciting to look at and to drive, younger buyers are putting sedans at the top of their consideration list."
Stats on Seeking Sedans
According to Nissan's study, American car buyers continue to see sedans as worthy cars that are satisfying and functional. As Nissan's press release laid out, the four main highlights of the study were that:
78% of American drivers not currently owning a sedan would consider buying one now or in the future.
Generation Z and millennial drivers support sedans, as 86% of drivers between 18-34 years old who don't own a sedan would consider buying one now or in the future. Slightly fewer older drivers showed interest, at 81% of drivers from age 35-50.
U.S. sedan owners appear slightly more satisfied with their cars (89%) versus non-sedan owners (88%).
95% of sedan owners listed functionality as the most important aspect they love about their car, versus 94% for non-sedan owners.
If you are one of millions of Americans looking to buy a sedan, come check out our lineup at Metro Nissan of Redlands today!